Two weeks ago we held an event for business owners and advisors surrounding the topic of Brexit. With an aim to provide at least some tangible and actionable things that businesses can start doing in order to prepare for the impact Brexit may have on them and mitigate the risks associated with it. Using the specialist knowledge within our team we wanted to ease the stress of the uncertainty surrounding the issue, something that is a huge area of concern for UK SMEs.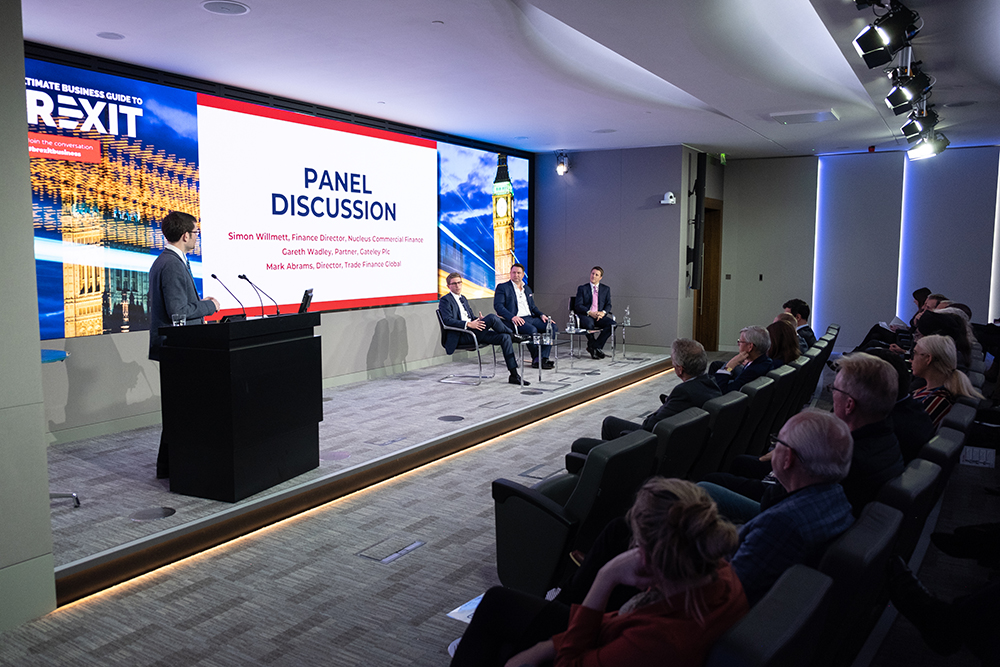 James Hurley, Enterprise Editor at The Times opened proceedings and criticised the lack of support and guidance available. Chris Southworth, Secretary General at The International Chambers of Commerce (ICC) implored business to reach out to organisations like the ICC or the Federation of Small Businesses (FSB), that can support them and fight their corner. He also reminded us that for those of us that import from overseas suppliers, or in fact, do any form of international business – the rest of the world has been moving along whilst the UK has been strangely paralysed by the Brexit vote. It's important to communicate with those that you do business with and update them on your situation – do not assume that even the rest of Europe are taking or needing to take such an active interest in proceedings. It's important to reassure, strengthen relationships but also to diversify.
Our specialist, Simon Willmett, sat alongside other panel members from our co-organisers, Gareth Wadley, Gateley Plc and from Trade Finance Global, Mark Abrams. The panel discussion covered key areas of concern for businesses based on the speakers' areas of expertise. Employment and global mobility, trade and foreign exchange matters and finance and cash flow planning tips.
The event was incredibly well attended and the audience were able to participate fully by answering polls on the relevant issues and posing their own questions to the panel. Key issues appeared to surround the changing influence of the world's Super Powers in relation to Brexit and issues around HR and staff retention. We also discovered that only roughly half of the audience have begun preparations for Brexit and started considering the impact it might have.
Read more about the event here.
See the Ultimate Business Guide to Brexit microsite and find more content and photos from the event here.